The Agricultural, Food and Bioprocess Engineering Division (AFBED) is a unit of the Institute of Agricultural and Biosystems Engineering (IABE), College of Engineering and Agro-Industrial Technology. Operating since the 1960's, it has turned out a large number of BS and MS graduates and continues to have the largest number of students of the IABE. It was formerly known as the Agricultural and Bio-process Division (ABPROD) Division until the 2018.
Our graduates continue to excel in their chosen field and have brought recognition to the field of agricultural processing as an important component in the agro-industrial development of the country.
The advanced courses offered by AFBED have enriched the preparation of academic staff of numerous agricultural colleges and universities offering courses and conducting research in agricultural processing.
To keep pace with the needs of industry and cope with developments in agricultural engineering technology, the Doctoral program was started in 2000 and additional courses were instituted.
Mission
AFBED provides knowledge, technology,  and leadership for the development and improvement of food, feed and fiber processing and distribution systems that address human and environmental quality and safety concerns that are appropriate to Philippine industry stakeholders.
Rationale
Effective and appropriate postharvest handling and processing technologies are prerequisites to sustainable food security and safety, increasing urbanization and industrialization, greater trade opportunities, and optimal energy resources.

AFBED plays a vital role in addressing these issues and challenges.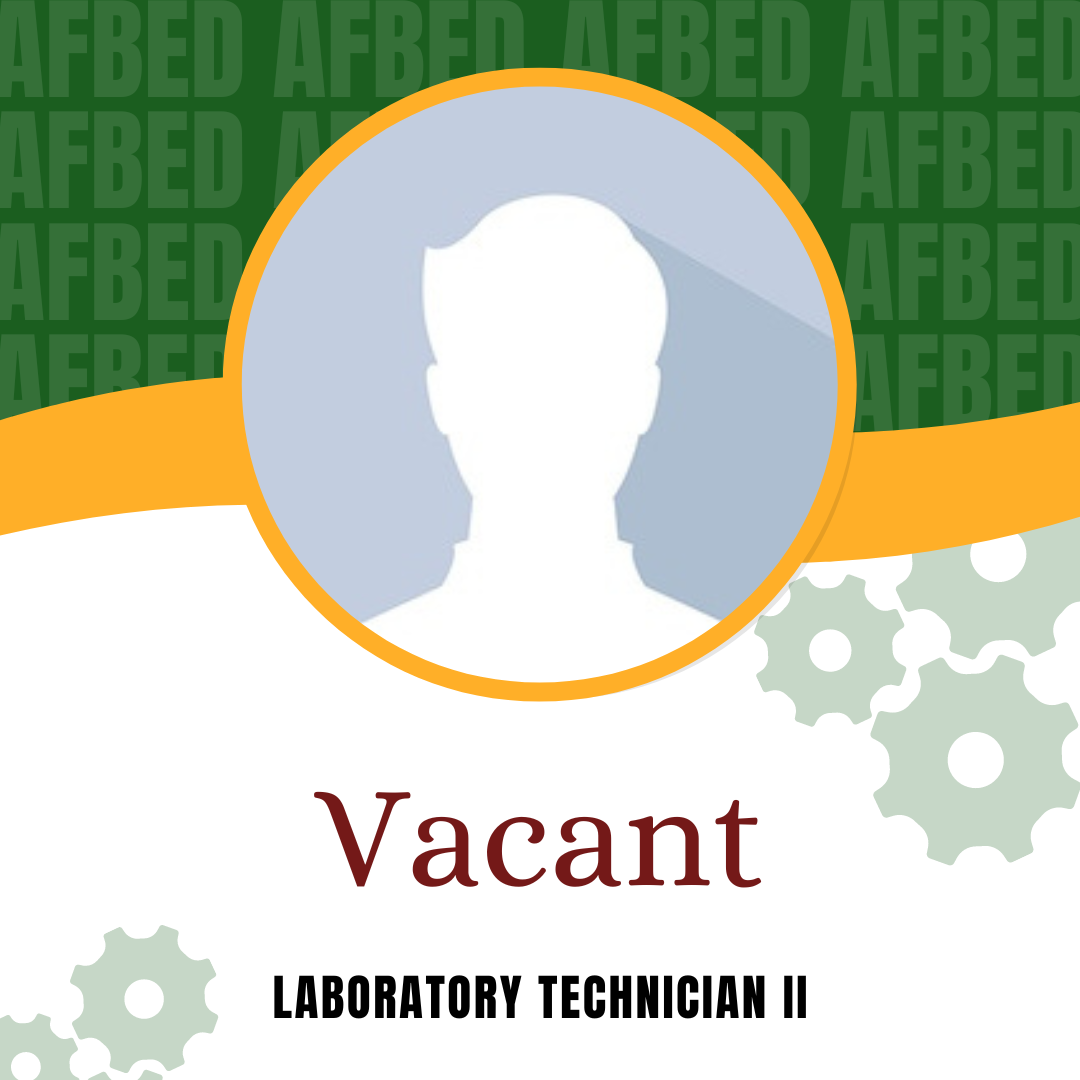 IABE Building, Pili Drive, University of the Philippines
Los Banos, College, Batong Malake, Los Banos, Laguna, Philippines 4031







Users This Year : 9073

Views Today : 23

Views Last 30 days : 1701

Views This Year : 19537